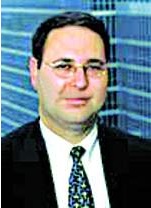 Haggai Sheffi, 34




Haggai Sheffi, 34, was on the 106th floor of the north tower when American Airlines Flight 11 hit.

He worked as director general of the GoldTier company and had been in the tower for a business meeting.

Immediately after the plane hit, Sheffi called his wife Sigal to say goodbye.